Tip
Ember Time Machine is a fantastic addon that lets you manage the state of your objects and can undo, redo changes very easily.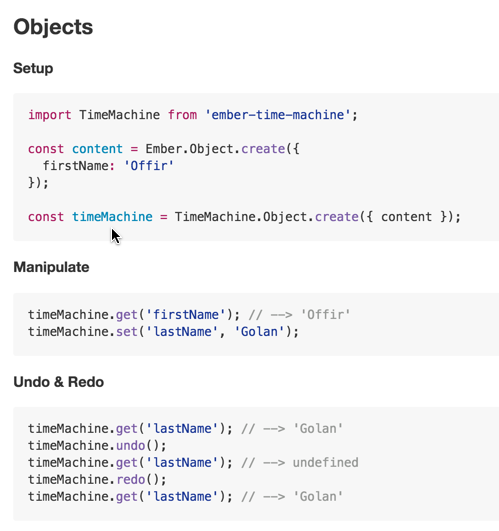 Bonus
Checkout their great live demo over here.
Some Love ❤❤❤
If you are enjoying my daily tips please spread the word with this one-click tweet.
If you do NOT like the tips then please reply to this email and let me know.